Learn Spanish
Promotions in intensive courses
Promotions in Online courses
Learn Spanish in Barcelona
BCN Languages is a Spanish language school with more than 20 years experience in teaching Spanish to foreigners in Barcelona, Spain
During all this time our Spanish language school in Barcelona has been renovating itself both from a technological and an academic point of view in order to offer our students the best quality in Spanish teaching. There are lots of foreigners who choose Barcelona as their destination in Spain and look at various course options to learn and improve their Spanish. Our Spanish courses in Barcelona aim to give our students a real feel of the language so they will be able to interact with Spanish people.
If you want to learn Spanish, this is your school! We have a huge number of courses. Discover which one is the most suitable for you: intensive courses, private classes, online Spanish courses, DELE preparation exam… and more! We also have an endless number of additional services for you: accommodation service, activities, tourism…
Spanish Courses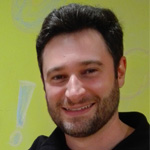 Juliano Dantas Barella | Brasil
Intensive Spanish ELE25 B2/B2+
I came to Barcelona to study Spanish for 4 weeks. I love the city. I had the opportunity to meet students from different countries and I improved my grammar and conversation skills with the help of my teachers. In the extra classes of culture I had the opportunity to visit many interesting places in Barcelona. I also practiced a lot my speaking skills in the different cultural activities organized by the school. I also recommend the school for the dedication and commitment of the entire staff.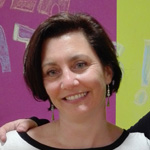 Anna Busseau
Intensive Spanish ELE B1
I live here due to my husband's work. For me it's very important to speak the language of the country where I live in. For that reason I began to study in this school three months ago. I knew nothing about the language and now it is possible for me to speak with Spanish people and I can understand them at all. The intensive courses are very useful and varied. All the teachers are very professional, interesting and very friendly. I love this school.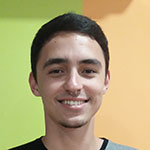 Victor Marinho Ribeiro
Intensive Spanish ELE B1+
I chose Barcelona to spend my holidays and I had the opportunity to learn Spanish. I studied in BCN Languages for three weeks and I really had a great experience. I really like the attention to students, teachers very prepared and competent, the materials.. And all this in a very pleasant and excellent teaching of the Spanish language.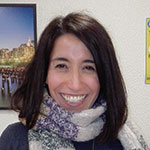 Paola Lormini
Intensive Spanish ELE B1+
CN Languages is the perfect school to learn Spanish (Spanish) quickly. In a little more than 2 months, I have learned a lot and I can talk and interact with many people. This is very important for my work. Teachers are very qualified. They are very kind and their classes are always fun. You learn the language in an easy way. The school's atmosphere is very nice and pleasant. There are also many cultural activities after the classes. The school is located in a comfortable area and it is very well-communicated.
You can start now, contact us
Ask about our courses and any other questions you may have.
In many cases, it is possible to join throughout the course.

If this is your first time, check the starting dates.