At home, in the center and with the schedule you decide
Private classes in Catalan are the ideal formula for you to study at your own rhythm, with a timetable which fits with your personal situation and with a course syllabus that is specially created for your level, necessities and objectives.

Flexible Hours: the format of the course is made to measure for the student who will decide how many hours a week he or she will study, what days, what times and for how much time.
Location: private classes can be taken in any of our schools in Barcelona, in the student's home or in the business premises, as long as these are within the metropolitan area of Barcelona.
Extra services: the student can supplement with the Virtual Campus and material available for loan in our centre's library.

Private Catalan classes are imparted by experienced native teachers, with specific training in teaching the language to non Catalan speakers. The teacher and studies department will design the content of the course and will prepare the material for the classes.
Private classes can be contracted at any point throughout the year, be this by an individual or a company, they can be arranged on a one on one basis or for various students as long as they are of a similar level.
Abans de començar el curs és recomanable realitzar una prova de nivel escrita i una altra oral per a conèixer el teu nivell. Pots fer online el test de nivell escrit.
Level list
We have all levels to learn Catalan
*Check availability at your nearest center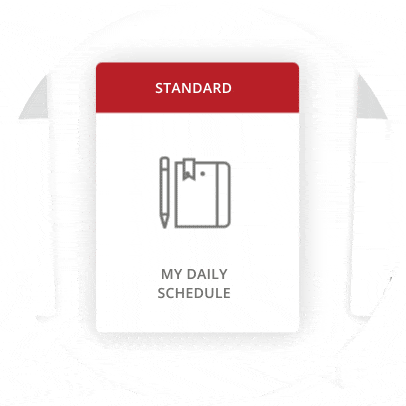 Learning 360º
Change classes whenever you want, whenever you need
We offer you a different methodology, to learn in a more effective and immersive way. Choose one type of class and change to another when necessary, without additional costs. Totally to your measure.
You can start now, contact us
Ask about our courses and any other questions you may have.
In many cases, it is possible to join throughout the course.