With native teachers and small groups
If you are looking for a Standard German course in Barcelona, in BCN Languages we offer you a method in which you will work on the grammatical aspects of the language in a very communicative manner, putting into interactive practice what you have studied in class. You'll also have the chance to work on your communication skills with the conversation spaces.
Standard German courses are imparted by native teachers from different German speaking countries. Groups are reduced in size to from four to nine students per class. The programme of the Standard German courses is split over an academic year of nine months, in three terms. The objective is to complete a whole level acquiring the necessary linguistic skills as set out in the Common European Framework of Reference for Languages.

The German courses are made up of communication grammar classes and conversation sessions, where you'll practise oral language and you'll talk about lots of different subjects, with different people in each session.

If your level is a B1 or higher you'll be able to choose the school, day and time. You'll get more conversation sessions free of charge just attending to your German classes!

Before enrolling on the course, if you are not an absolute beginner, you will need to do our level test, both written and oral, in this way we can determine your overall level.

The written test can be done online or in any of our academies. For the oral test you will have to come in person but with no need to reserve time. In this way we will determine your global level of knowledge of the language and we will be able to sign up for the German course.
German courses in Barcelona include the following free services:

Internet access
Access to the Virtual Campus with complementary material
Daily access through the Virtual Campus to the syllabus and class duties
Weekly recovery of classes
Lending of DVD movies and graduated readings
Linguistic exchange
Learn in a dynamic way with your German course in Barcelona!

Calendar
Italian courses start in October. Students can join throughout the course. Absolute beginners should consult the starting dates
9 months from October to June
German course of 3 hours a week to choose between Monday and Wednesday or Tuesday and Thursday. We also offer sessions of 3 hours in a row on Friday or Saturday morning. And you can enjoy up to 18 hours of CONVERSATION!
Course Hours
Choose your days
Level list
We have all levels to learn German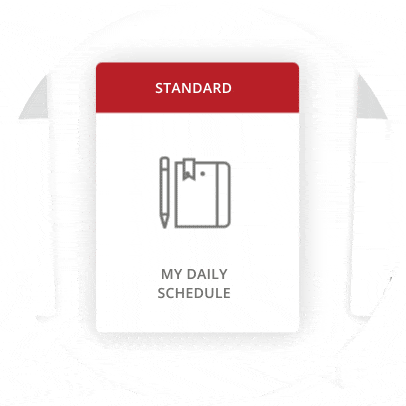 Learning 360º
Change classes whenever you want, whenever you need
We offer you a different methodology, to learn in a more effective and immersive way. Choose one type of class and change to another when necessary, without additional costs. Totally to your measure.
You can start now, contact us
Ask about our courses and any other questions you may have.
In many cases, it is possible to join throughout the course.