All levels
If you need to start learning Catalan or improve your level, the Standard Catalan course in Barcelona offers you the possibility of studying during an academic year (October to June) at the ideal intensity (three hours per week) to be able to combine it with work or study.
Our standard Catalan course in Barcelona develops a communicative methodology so that the student learns and practises Catalan from the first day with realistic contexts, and with special emphasis on oral expression. Catalan classes with a native teacher specialised in teaching the language to non Catalan speakers can be supplemented, free of charge, with the extra material which are available in our centres: graded readers, suitable for your Catalan course, newspapers in Catalan and the loan of films.

In order to enrol on the Catalan course which starts in October all you need to do is take our level test which is free of charge and with no compromise, then enrol on the course with the timetable that best suits you. Beginners do not need to do the test.

Calendar
The courses start in October. Students can join throughout the course. Absolute beginners should consult the starting dates.
9 months from October to June
Catalan course of 3 hours per week in 2 sessions on alternate days (Monday-Wednesday or Tuesday-Thursday) or in one weekly session (Friday or Saturday).
Course Hours
Choose your days
Level list
We have all levels to learn Catalan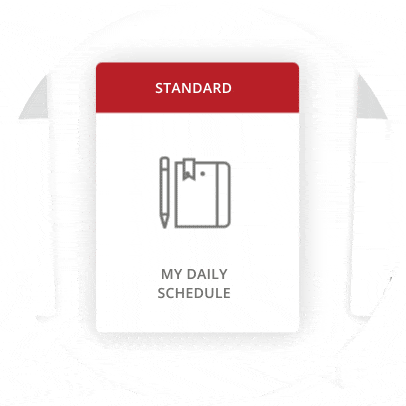 Learning 360º
Change classes whenever you want, whenever you need
We offer you a different methodology, to learn in a more effective and immersive way. Choose one type of class and change to another when necessary, without additional costs. Totally to your measure.
You can start now, contact us
Ask about our courses and any other questions you may have.
In many cases, it is possible to join throughout the course.