The courses
Pre-kids, Kids and Juniors standard courses begin midway through September.
Standard courses for adults, the standard courses for teens (10-18 years) and the preparation courses begin in October.
Intensive and semi-intensive courses begin every month throughout the year (depending on the availability in each centre).
Conversation classes, private classes and online courses have no set start date; you choose when to start.
ELE courses begin every Monday, with the exception of beginner courses, which begin on a particular Monday every month. You can check the ELE courses calendar here.
What difference is there between an intensive course and a standard course?
Intensive courses last one month. Each class is 2.5 hours a day from Monday to Thursday, thus fostering a commitment to, and a greater understanding of, the language.
Standard courses last the equivalent of a school year (October-June). Each class is 3 hours a week and helps students to achieve a greater understanding of the language.
How do I pay for the standard course?
The most comfortable way is through a standing order so that you can avoid queues and needn't worry about it again. However, you may also pay in cash, by card, by cheque, or with a bank transfer.
And the intensive course?
On the first day of class, you pay the total course fee in cash, by card, or by cheque.
Do you work with native teachers?
What do I have to do sign up?
To be able to sign up for any course you must first do a level test, unless your level is A1 (ABSOLUTE beginner).
The level test consists of a written part on our website and an oral part lasting 5-10 minutes, so that we can best meet your needs and tell you the level which would be the most beneficial for you.
Can i sign myself up for any level?
We sign you up depending on the assessment of the teacher and department of studies after both tests.
To formalise your registration, you should pay the sign-up fee in any one of our centres, even if you choose to study in a different one. You can pay the fee in cash or by card (in person or by phone). If you take advantage of a promotion offering free registration, the sign-up fee will be a €80 deposit, WHICH WE WILL GIVE BACK TO YOU ONCE THE COURSE HAS ENDED.
You don't need to present any documentation to sign-up. You need only, if applicable, to prove that you meet the conditions necessary to take advantage of our discounts (Jove card, Club La Vanguardia card, etc.).
You can sign up for a course at any time, even if it has already begun or began the previous month.
DO YOU WANT TO BOOK YOUR COURSE PLACE?

Send this form to us so we can contact you within 24-48 h and enroll you in the group that the best adapts to your.
Official exam preparation courses
What level do i need to have to be eligible to do an official exam preparation course?
The different centres of BCN Languages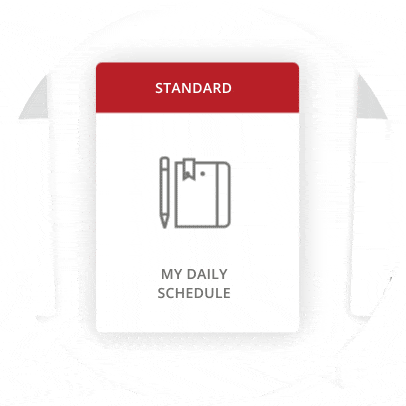 Learning 360º
Change classes whenever you want, whenever you need
We offer you a different methodology, to learn in a more effective and immersive way. Choose one type of class and change to another when necessary, without additional costs. Totally to your measure.
You can start now, contact us
Ask about our courses and any other questions you may have.
In many cases, it is possible to join throughout the course.

If this is your first time, check the starting dates.