For all levels
The English semi-intensive course in Barcelona will allow you to complete a whole level in eight weeks. To achieve this objective it is essential that you work intensively on all the skills of the language: expression and oral comprehension, listening, reading and writing.

The content of this course combines Blocks A, B and C:
In Block A everything included in a language is practised: writing, speaking, listening and understanding (48 hours).
Block B, devised for B1, B2, B2+, C1, C1+ and C2 English students, focuses on communication for acquiring skills in the oral productions.

And in Block C writing skills are practised.
Complete your semi-intensive course by taking the Oxford Test of English and getting your official B1 or B2 Engluish level.
Throughout the semi-intensive English course all the language skills are practised (Block A) with special emphasis on oral production (Block B) and written production (Block C).

In Block B, hours of conversation are offered, which may be taken within the two months following the start of the course.
Block A consists of 48 hours divided into 3 sessions of 2 hours a week in the morning, or 4 sessions of 1.5 hours per week in the evening. In both cases there are 6 hours per week.
Our classes are taught by native and certified teachers and they are developed and carried out in accordance with the communicative approach in a friendly but dynamic environment. Classes are conducted in small groups of 7 students of average, so, on one hand, you'll be allowed to comfortably interact with your classmates and, on the other, your teacher will be able to easily adapt the tasks and rhythm of the class to the needs of all the students.

To register for this semi-intensive course, you only need to be given a written and oral placement test so we can determine your global level. Take the level test.
As a future student at BCN Language, you can enjoy our extra materials for free: DVD's, books from our library and access to the Campus Virtual resources.

Calendar
Every month throughout the year.
MORNING COURSE: 2 h Monday, Wednesday, Friday // 2 h Tuesday, Wednesday, Friday – EVENING COURSE: 1,5 h de Monday until Thursday
Course Hours
Choose your days
Level list
We have all levels to learn English
* Bi-monthly price with Oxford Test of English.
In-class, conversation, Online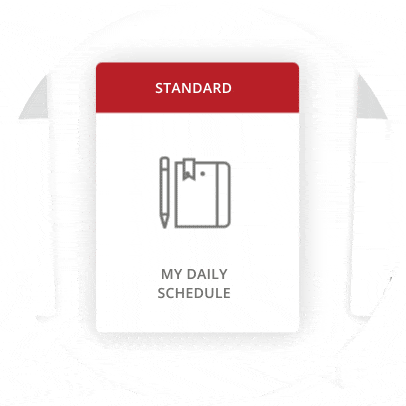 Learning 360º
Change classes whenever you want, whenever you need
We offer you a different methodology, to learn in a more effective and immersive way. Choose one type of class and change to another when necessary, without additional costs. Totally to your measure.
You can start now, contact us
Ask about our courses and any other questions you may have.
In many cases, it is possible to join throughout the course.