Learn Spanish
Promotions in intensive courses
Promotions in Online courses
BCN Languages – Palma de Mallorca has been selecting and creating a variety of Spanish courses for foreigners that can adapt to all your needs. Also, over the years, we have adapted the procedure of our courses to new technologies and innovations in language teaching to achieve the highest quality in teaching Spanish through a pleasant, interesting and effective lessons for all foreign students
Our Spanish courses are perfect for those who live in the island because you can learn the language in a short time. We focus on communication and the students will see how his/her communicative skills improve in each class. We offer courses from A1 to C2. The length of the standard course is 3 months from A2 till C2, A1 courses run for 6 months. Intensive course is 4 weeks long, for all levels.
If you want to follow your own pace and reach specific objectives, we can offer you private lessons. This type of course is recommended to people or entities that have particular needs. All of our Spanish students have the following services free of charge: Access to the Virtual Campus, where you can work with extra material and you can find information related to your course. Library service: graded readers, grammar books and films in original version.

Spanish Courses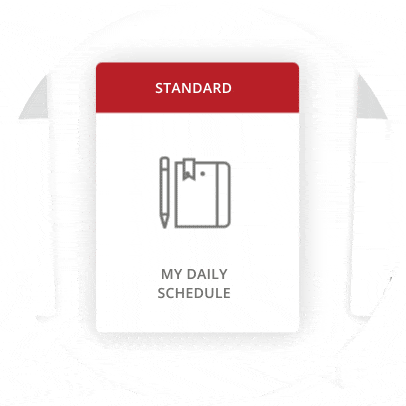 Learning 360º
Change classes whenever you want, whenever you need
We offer you a different methodology, to learn in a more effective and immersive way. Choose one type of class and change to another when necessary, without additional costs. Totally to your measure.
You can start now, contact us
Ask about our courses and any other questions you may have.
In many cases, it is possible to join throughout the course.