In just 8 weeks you will achieve a level of German
In the Semi-intensive German course in Barcelona, a level can be acquired in eight weeks. It consists of intensive study of terminology and grammar, but also oral expression.
The programming of this course includes two blocks, the A and the B:

Block A consists of practice and tasks relating to all the skills a language may include: reading comprehension, listening comprehension, oral expression and interaction and written interaction.

Block B, for levels above A2, prepares the student to acquire ability and fluency when speaking.
During this semi-intensive German courseour teachers emphasize the communicative approach through the practice of all the language skills. As regards written production, it should be borne in mind that in this course format, special importance is placed on completing the homework, so that you can stay in close contact with the language and acquire the skills that will enable you to progress to the next level

The course is formed by Block A, which consists of 48 hours, of which 6 are studied per week, divided into 3 sessions of 2 hours in the morning or 4 sessions of 1.5 hours in the afternoon.

The hours of conversation in Block B may be taken from the start of the course and during the two following months

This semi-intensive course is taught by native German teachers and the groups are small (7 students of average). Learning German is a small group is the better option if you need a more customized assistance.
Before enrolling in your semi-intensive course, if you aren't a complete beginner, you need to take a written test and a 1-2-1 interview with a native teacher so we can define your real language level.
The semi-intensive German courses in Barcelona include the following free services: Campus Virtual access with extra resources, DVD's and books lending library and langue exchange partners

For more information about the German semi-intensive course, please contact one of our language schools located in Barcelona.

Calendar
Every month throughout the year
MORNING COURSE: 2 h Monday, Wednesday, Friday // 2 h Tuesday, Wednesday, Friday - EVENING COURSE: 1,5 h de Monday until Thursday
Course Hours
Choose your days
Level list
We have all levels to learn German
In-class, conversation, Online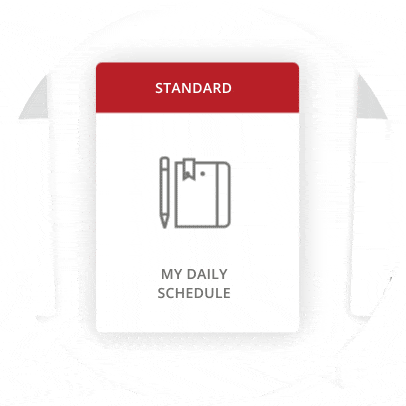 Learning 360º
Change classes whenever you want, whenever you need
We offer you a different methodology, to learn in a more effective and immersive way. Choose one type of class and change to another when necessary, without additional costs. Totally to your measure.
You can start now, contact us
Ask about our courses and any other questions you may have.
In many cases, it is possible to join throughout the course.