One level in four week
The intensive English course in Barcelona is recommended for those people who wish to begin, brush up or continue their progress in learning English. It will enable you to take a complete level in 4 weeks, and to achieve this goal, all the skills of the language must be practised. Therefore, the programme of this course is a combination of Blocks A, B and C.
In Block A all the language skills are practised: written, oral and listening production and comprehension. (40 hours).
Block B consolidates the communication skills: oral fluency, production and interaction. It's devised for levels B1 and above. (9 hours).
And in Block C, the emphasis is placed on written production and comprehension. (11 hours).

At the end of the course, take the Oxford Test of English, and get your English level officially certified.
You will have fun on the Intensive English Course in Barcelona learning with a pleasant and dynamic teaching method with which you will be able to do lots of speaking practice as the maximum number of students in a class is nine, allowing you interact a lot.
The programme of theintensive English courses is made up of three blocks.
Block A consists of 10 teaching hours per week divided into sessions of two-and-a-half hours from Monday to Thursday, given by native speaking teachers, during which you will study grammar from a very communicational point of view so that you can practise and consolidate the skills you have learned more effectively.
Block B adds a further 9 hours, with the aim of practising in a real immersion environment in order to consolidate your oral expression. These 9 hours may be taken within two months of the first day of classes. In this block, activities and simulations are used to study the cultural aspects of English-speaking countries and there are conversations on current issues in order to practise the structures, vocabulary and expressions learned.
Block C consists of 11 hours' access to the online platform in order to consolidate your level by studying written expression and comprehension. These 11 hours must be taken within the four weeks the course lasts, in order to be assessed.
CALENDAR
Start: The courses start every month all year long (exept in Gracia school where are offered in May, June, July, August and September)
Duración: 4 weeks
Intensidad: 10 hours per week. 2,5 hours from Monday to Thursday
In order to enroll on this course you need to complete a written level test and a short oral one so we can evaluate your overall level. So that you can practice more from home, you will be able to borrow DVDs and books from our library free of charge. You will also have access to the Virtual Campus where you will have access to supplementary exercises.

For more information about our Intensive English course, please feel free to contact any of our centres in Barcelona!

Course Hours
Choose your days
Level list
We have all levels to learn English
Price list
Oxford Intensive (A+B+D)
Levels C1+ & C2
Oxford Intensive (A+B+C+D)
Levels B1 to C1
Intensive A+B+C
Levels B1 & upwards
Intensive A+C
A1, A2 & A2/B1 levels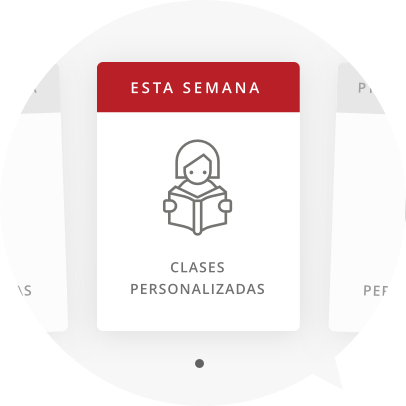 Learning 360º
Change classes whenever you want, whenever you need
We offer you a different methodology, more immersive and innovative. Choose one type of class and change to another when necessary, without additional costs. Totally to your measure.
You can start now, contact us
Ask about our courses and any other questions you may have.
In many cases, it is possible to join throughout the course.

If this is your first time, check the starting dates.