To start or improve your French
The standard intensive French course in Palma de Mallorca allows us to advance in the learning of a new language by means of a program designed to acquire the basic essentials of a level. It's communicative and dynamic method adapts to the needs of today's modern world, allowing one to work methodically both the oral and the grammatical aspects of the language.

A level is acquired after 4 weeks of classes in which all the language abilities are worked upon.
On one hand, Block A is composed of studying the language comprehensively. On the other, Block B concentrates on oral tasks.
Over 4 weeks, you'll complete the schedule for one level. From Monday to Thursday, you must attend 10 class hours per week, 2.5 hours each day (Block A) and during the 2 months following the start of the course you must attend 9 further hours of conversation to gain more confidence and security when speaking (Block B).

The possibility of being in small groups of 7 as average means that the teachers can monitor more personally and each student can have more opportunities to practise. The teachers are native speakers and this enables the students to be exposed to the typical accents of the different French-speaking regions.
Don't hesitate to do the online written test through the website and the oral exam at our school.
Once we know your level, you can enrol on the intensive French course and access our extensive range of complementary materials: graded readers, films, Virtual Campus and internet access on the computers in the study room.
Calendar
The courses start every month all year long (exept in August)
10 hours per week. 2,5 hours from Monday to Thursday
Course Hours
Choose your days
Level list
We have all levels to learn French
In-class, conversation, Online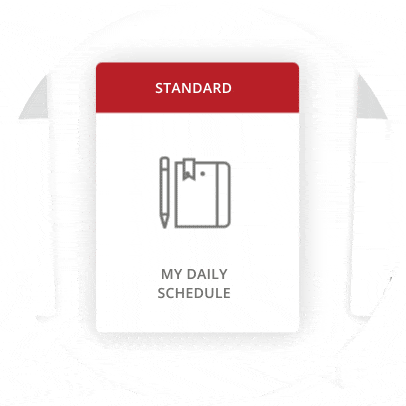 Learning 360º
Change classes whenever you want, whenever you need
We offer you a different methodology, to learn in a more effective and immersive way. Choose one type of class and change to another when necessary, without additional costs. Totally to your measure.
You can start now, contact us
Ask about our courses and any other questions you may have.
In many cases, it is possible to join throughout the course.