4 weeks per course, taught throughout the year
The Intensive Italian course covers all the linguistic content needed to achieve the objectives of a complete language level in one month.

The objective of The Intensive Italian Course in Mallorca is to learn grammatical structures presented in realistic situations and contexts, and with oral and written practice of the content covered.
You will develop strategies to interact orally while increasing your fluency. Correction of pronunciation mistakes is also a key aspect in these classes.

Without doubt this is the course for those who want to learn Italian quickly or want to improve substantially in their ability with the language. The Intensive Courses go on for a month and are organized in 2,5 hours sessions from Monday to Thursday.

In each class a different theme and vocabulary topic is worked on orally. Teachers make the pertinent grammatical, lexical and pronunciation corrections.
To know your Italian level a test is available on line. After this comprehension test you will have to do an oral test with one of our expert native teachers.

Once you have taken the level test you can enroll with the group that best suits his or her schedule.

All our courses are imparted by native Italian teachers, with specialized training in the language teaching and in communicative methodology, with ample teaching experience. Personalized treatment is fundamental to our philosophy, as such all our groups have a maximum size of nine students.

Students who wish and have the time available will be able to do some additional reinforcement outside of class with the resources made available by the school to all students of Italian: the loan of graded readers and of films, and access to extra materials and exercises for self learning available over the school Virtual Campus. All these services are offered free of charge.

Calendar
The courses start every month all year long (exept in August)
10 hours per week. 2,5 hours from Monday to Thursday
Course Hours
Choose your days
Level list
We have all levels to learn Italian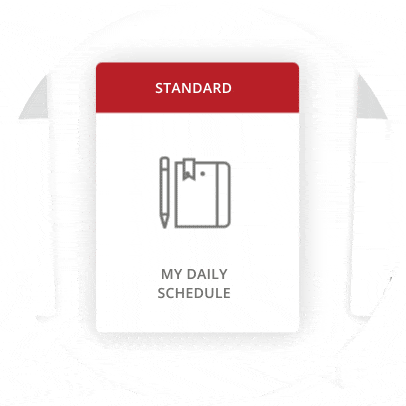 Learning 360º
Change classes whenever you want, whenever you need
We offer you a different methodology, to learn in a more effective and immersive way. Choose one type of class and change to another when necessary, without additional costs. Totally to your measure.
You can start now, contact us
Ask about our courses and any other questions you may have.
In many cases, it is possible to join throughout the course.