Practice your German with native teachers
If your goal is to practice and improve your oral level, the German conversation course in Palma de Mallorca is intended for you. 
They are made up of 1.5 hours, planned so that you can use your German to discuss current topics or cultural subjects of German-speaking countries. You'll also be able to choose the frequency and intensity with which you want to do so.

In this German conversation cours, the native-speaking teachers will show you new structures and specific vocabulary of the oral register and you'll have a variety of subjects to discuss. You can choose the topic you want to talk about in each session and also when you wish to attend.

From the app in your mobile device or the website, you'll be able to access the platform with a personal username to book the sessions you want. You'll also be able to change the day or cancel the session if you can't attend.
It's essential for us to know your level, as the minimum level required is B1. That's why you need to do the online written test and then the oral exam in the school.

Once you've enrolled, don't hesitate to use all the resources we offer: books and films on loan, and a study room with computers so you can continue working with the Virtual Campus.

Calendar
For 9 months from when you enrol
Packs of 4, 8, 16 or 22 sessions of 1,5 hours
Course Hours
Choose your days
Level list
We have all levels to learn German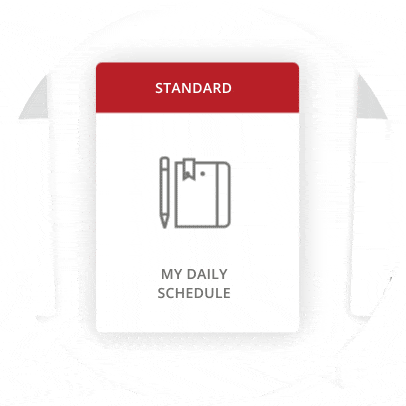 Learning 360º
Change classes whenever you want, whenever you need
We offer you a different methodology, to learn in a more effective and immersive way. Choose one type of class and change to another when necessary, without additional costs. Totally to your measure.
You can start now, contact us
Ask about our courses and any other questions you may have.
In many cases, it is possible to join throughout the course.