Get your official English certificate
The Intensive English course in Palma de Mallorca allows us to advance in the learning of a new language by means of a program designed to acquire the basic essentials of a level. It´s communicative and dynamic method adapts to the needs of today's modern world, allowing one to work methodically both the oral and the grammatical aspects of the language.
The aim is to reach a level in 4 weeks and to this end the course has been structured in 4 blocks:
Block A, in which the whole language is studied; Block B, which delves into more oral side of the language and Block C, which consists of writing practice.
After your course you can always take the Oxfort Test of English and get your Level officially certified by the prestigious Oxford University.
This specific schedule of the intensive English courses is made up, on one hand, of 10 hours per week in sessions of 2.5 hours from Monday to Thursday (Block A).
On the other hand, 9 further hours of oral practice may be added to these 10 hours. These can be taken up to two months following enrolment (Block B). This block includes conversations on current topics and subjects related to the culture of English-speaking countries.
And finally, we have an online platform that provides the student with access to 17 hours (Block C), to continue practising the expression part and written comprehension. In order to receive a final assessment, the student must do those 17 hours on this platform during the 4 weeks the course lasts.
If you want to learn English intensively in small groups (7 students of average) with native teachers, intensive English course in Palma de Mallorca is your best choice.
If you want to find out your level for this intensive English course, you just need to do the on line written test and come to our school to take the oral exam.
At our school in Palma de Mallorca all the students have free complementary materials: access to the Virtual Campus, books and films on loan from our media library and access to computers in our study room.
Calendar
The courses start every month all year long (exept in August)
10 hours per week. 2,5 hours from Monday to Thursday
Course Hours
Choose your days
Level list
We have all levels to learn English
* Price with Oxford Test of English.
In-class, conversation, Online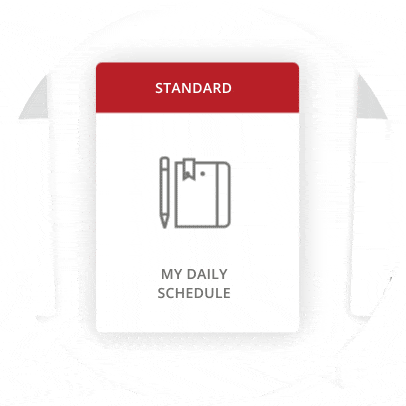 Learning 360º
Change classes whenever you want, whenever you need
We offer you a different methodology, to learn in a more effective and immersive way. Choose one type of class and change to another when necessary, without additional costs. Totally to your measure.
You can start now, contact us
Ask about our courses and any other questions you may have.
In many cases, it is possible to join throughout the course.