Get your French level in a short time
This semi-intensive French course in Palma de Mallorca, is aimed at those students who want to acquire a level of French quickly or revise content, due to lack of exercise, have been lost.
In 8 weeks, all the language skills are studied in Block A, while Block B concentrates on the oral skills.

To attain the level on this semi-intensive course, a total of 48 hours are taken, spread weekly over 3 sessions of 2 hours if you choose the morning timetable, or 4 sessions of 1.5 hours in the afternoon (Block A). In the Block B, 9 are used to practise oral expression and interaction and these may be taken during the semi-intensive French course.

We have a team of qualified, native-speaking teachers who will help and advise you so that you can make the most of the resources you'll be given in class. You'll feel more and more secure when you want to use the language and you'll feel encouraged to look for contexts to practise it in.

To decide on your best option, you must do the written level test through the website and another oral exam at our facilities. Once your level has been decided, you can book your place.

And if you want to increase your skills independently, we offer you a series of free resources to consult or borrow: grammar books, manuals, dictionaries, grammar sheets, access to our Virtual Campus, as well as films which you can take out on loan.


We hope to see you soon!

Calendar
THE COURSES START EVERY 2 MONTHS, THROUGHOUT THE YEAR
MORNING COURSE: 2 h Monday, Wednesday, Friday // 2 h Tuesday, Wednesday, Friday - EVENING COURSE: 1,5 h from Monday until Thursday
Course Hours
Choose your days
Level list
We have all levels to learn French
In-class, conversation, Online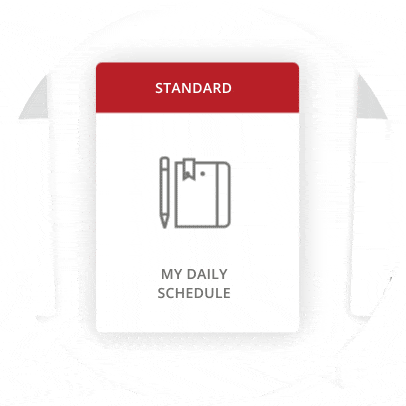 Learning 360º
Change classes whenever you want, whenever you need
We offer you a different methodology, to learn in a more effective and immersive way. Choose one type of class and change to another when necessary, without additional costs. Totally to your measure.
You can start now, contact us
Ask about our courses and any other questions you may have.
In many cases, it is possible to join throughout the course.