Speak English fluently
If you've already completed more than one course of English focused on grammar, and you've got have at least a B1 level, we recommend you the Conversation Spaces.
Our conversation sessions are the perfect complement for the standard course in Palma de Mallorca because our students can practice in real context their knowledge of the language and the communicative aspect of the language.
These sessions are organized into conversation based groups of a maximum of 9 students, homogeneous in level. This format will allow you to improve your fluency, intonation and pronunciation of English.

You can also get your English Level officially certified with the Oxford Test of English. Find out more!
Here the objective of the Conversation Sessions is the improvement of the fluency in English. You can chooseyour timetable and the topic of your session!
You'll have access to an App where the student can book the sessions they prefer according to their availability. You'll study in an environment with diverse people in each class, you'll talk about different up-to-date topics and you'll notice your progress every week.
These sessions are conducted by a native teacher who helps the students find strategies to improve fluency.
In order to enrol in these sessions you will have to perform a written and oral level test. The minimum level required is B1 as we work according to the CEFR (Common European Framework).
As well as learning in class, you can also use the books and movies in original version from our library for free and, if you prefer, you can pay for accessing to the online platform containing the materials used in class so you can keep practicing at home in a fun and dynamic way.
Calendar
Open enrolment throughout the year.
From the date of registration and up to 9 months
Packs of 4, 8, 16 or 22 sessions of 1,5 hours
Course Hours
Choose your days
Level list
We have all levels to learn English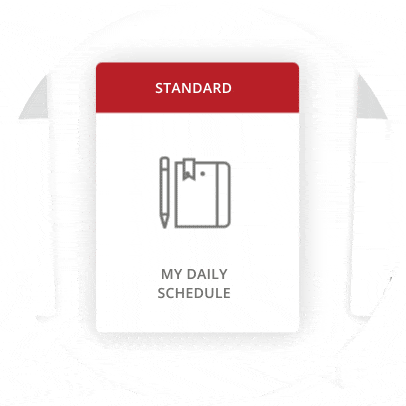 Learning 360º
Change classes whenever you want, whenever you need
We offer you a different methodology, to learn in a more effective and immersive way. Choose one type of class and change to another when necessary, without additional costs. Totally to your measure.
You can start now, contact us
Ask about our courses and any other questions you may have.
In many cases, it is possible to join throughout the course.