Small Groups
These German standard courses in Palma de Mallorca are aimed at those who wish to study German through the communicative methodology, dynamic classes, of much conversation with personalized tracking of students. And so that you can practise your German in a more contextualised manner, we have the conversation spaces.
If you want to learn German effectively, this is what we offer in our German standard courses: small groups (7 students as average); native teachers from different countries where German is spoken; different timetables from Monday to Saturday morning and a continuous monitoring of your learning.
In addition, during the course you'll have completely oral classes, the Conversation Sessions that will help you to improve your oral expression by debating current and cultural issues
If your level is a B1 or higher, you can enjoy these sessions during the course as best suits you, by scheduling an up-to-date topic and your most convenient time slot.

We work according to the Common European Framework (CEFR) so our courses run for 9 months, time which is devoted to work every aspect of the language in depth
If you are not beginner, you have to do the online and oral level test, which will let us know your global level. Do the written level test.
Furthermore, we offer you access to the Virtual Campus, where you can revise and you can also do extra activities to work on your progress. You can also borrow books and videos from our library and if you cannot attend a lesson, we give you the opportunity to come to a different group of the same level so you don't miss anything*.
LEARNING GERMAN IN MALLORCA CAN OPEN UP DOORS FOR YOU AND IN BCN LANGUAGES WE WANT TO HELP YOU!
*consult availability at the school

Calendar
The English course starts in October, but you can register in any moment. Students at levels A1 should check the incorporation dates.
Standard course has an extension of 9 months, from October until June
German course of 3 hours per week in 2 sessions on alternate days (Monday-Wednesday or Tuesday-Thursday) or in one weekly session (Friday or Saturday).
Course Hours
Choose your days
Level list
We have all levels to learn German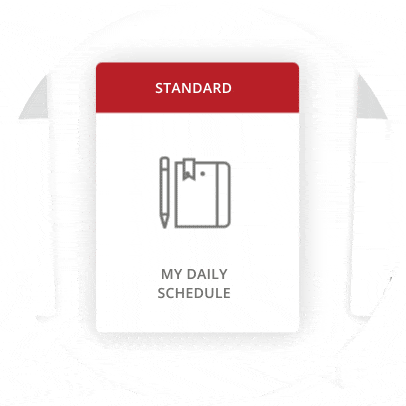 Learning 360º
Change classes whenever you want, whenever you need
We offer you a different methodology, to learn in a more effective and immersive way. Choose one type of class and change to another when necessary, without additional costs. Totally to your measure.
You can start now, contact us
Ask about our courses and any other questions you may have.
In many cases, it is possible to join throughout the course.