Immersion in German for 2 months
With the East course semi-intensive German in Mallorca all the language skills with a special focus on the oral and written production work. During eight weeks you work all the competences to a demanding performance allowing you to achieve a level in just two months.
The two blocks that make up our semi-intensive course prepare you to acquire a level: Block A practising the 4 skills in class and Block B practising the oral part.

Our courses are undertaken in a language immersion setting, meaning that for 8 weeks, with a frequency of 6 hours a week spread over 3 sessions of 2 hours if you do the course in the morning, or 4 sessions of 1.5 hours in the afternoon, you'll be practising German comprehensively: practising reading, writing, listening and conversation (Block A). And in some classes which are included in Block B, you'll be practising conversation only (9 hours in total).

Our German courses are always taught by qualified native-speaking teachers and are studied following the communication methodology in a dynamic and pleasant setting. In addition, the study groups are small (between 4 and 9 students). This enables the teacher to identify each student's level, strengths and weaknesses. For your part, you'll be comfortably practising oral interaction and you'll feel encouraged to push ahead more quickly.

To enrol on this semi-intensive German course you just need just do an online German test and have a brief interview with a native-speaking teacher. That way we can suitably determine your overall level.

Once you've enrolled as a BCN Languages-Mallorca student, you'll be able to enjoy our free complementary materials: DVD, books from our library and access to the resources of the Virtual Campus.

Calendar
Every month throughout the year
MORNING COURSE: 2 h Monday, Wednesday, Friday // 2 h Tuesday, Wednesday, Friday - EVENING COURSE: 1,5 h de Monday until Thursday
Course Hours
Choose your days
Level list
We have all levels to learn German
In-class, conversation, Online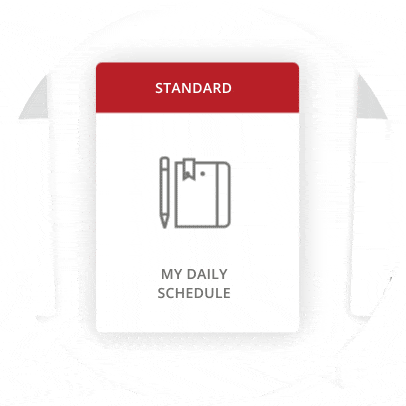 Learning 360º
Change classes whenever you want, whenever you need
We offer you a different methodology, to learn in a more effective and immersive way. Choose one type of class and change to another when necessary, without additional costs. Totally to your measure.
You can start now, contact us
Ask about our courses and any other questions you may have.
In many cases, it is possible to join throughout the course.