Learn Catalan in Palma and get the most out of it
If you want to start at once to learn catalan or de-rusting what you have learned in the past our course of catalan course standard offers the possibility of studying this catalan in Palma practicing grammar and vocabulary of very communicative way.
Take advantage of being in Palma de Mallorca and study "català" at BCN Languages Mallorca. Our methodology will help you to develop your skills and you will be able to use the language correctly.
Our catalan teachers are specialized in teaching catalan as a foreign language. Staying in Mallorca, where catalan is an official language, will foster your learning and you will see instant results if you submerge in the city daily life.

Come and visit us in our Palma de Mallorca school to sign up for the catalan course. If you have previous knowledge of the language you will have to do a level test, which is free of charge and without any obligation.

SOM-HI I BONA SORT!

Calendar
The English course starts in October, but you can register in any moment. Students at levels A1 should check the incorporation dates.
Standard course has an extension of 9 months, from October until June
The course is three hours a week. You can choose to be chosen between Monday & Wednesday or Tuesday & Thursday. There is also available a one day a week timetable: Fridays or Saturdays morning.
Course Hours
Choose your days
Level list
We have all levels to learn Catalan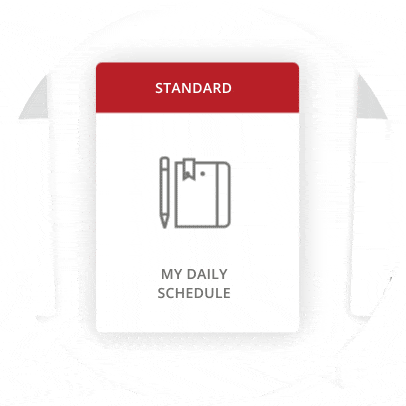 Learning 360º
Change classes whenever you want, whenever you need
We offer you a different methodology, to learn in a more effective and immersive way. Choose one type of class and change to another when necessary, without additional costs. Totally to your measure.
You can start now, contact us
Ask about our courses and any other questions you may have.
In many cases, it is possible to join throughout the course.