Native teachers and small groups
If you want to study Russian in Barcelona, BCN Languages offer a communicative method in which the grammatical aspects of the language are studied in a practical and realistic fashion. This is done with the aim of providing the necessary skills to interact in a variety of contexts with a very communicative focus.
Standard Russian courses are taught by our team of native Russian teachers. Classes have an average of 7 students.
The objective of the Standard Russian courses is to practice the different language skills and consequently to complete a level as specified by the Common European Framework of Reference for Languages by the end of the academic year of nine months.
In order to evaluate your Russian level you will have to do a level test which is in two parts, written and oral, we will use this to assess your overall level. Once you have completed both tests you will be able to enroll on a course.
Standard Russian courses in Barcelona also include these additional services free of charge:
Access to computers and the internet.
Access to the intranet with supplementary material.
Daily access via the intranet to the syllabus and homework set in class.
Recuperation of classes. If you miss a class you can catch up by attending another class the same week.
Newspapers in Spanish and bilingual magazines.
A library service where you can borrow DVDs and graded readers.
A language exchange.
Calendar
The courses start in October. Students can join throughout the course. Absolute beginners should consult the starting dates.
9 months from October to June
Russian course of 3 hours per week in 2 sessions on alternate days (Monday-Wednesday or Tuesday-Thursday) or in one weekly session (Friday or Saturday).
Course Hours
Choose your days
Level list
We have all levels to learn Russian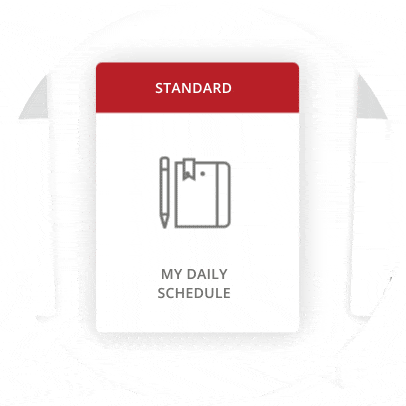 Learning 360º
Change classes whenever you want, whenever you need
We offer you a different methodology, to learn in a more effective and immersive way. Choose one type of class and change to another when necessary, without additional costs. Totally to your measure.
You can start now, contact us
Ask about our courses and any other questions you may have.
In many cases, it is possible to join throughout the course.